Carter G. Woodson
by Charles Alston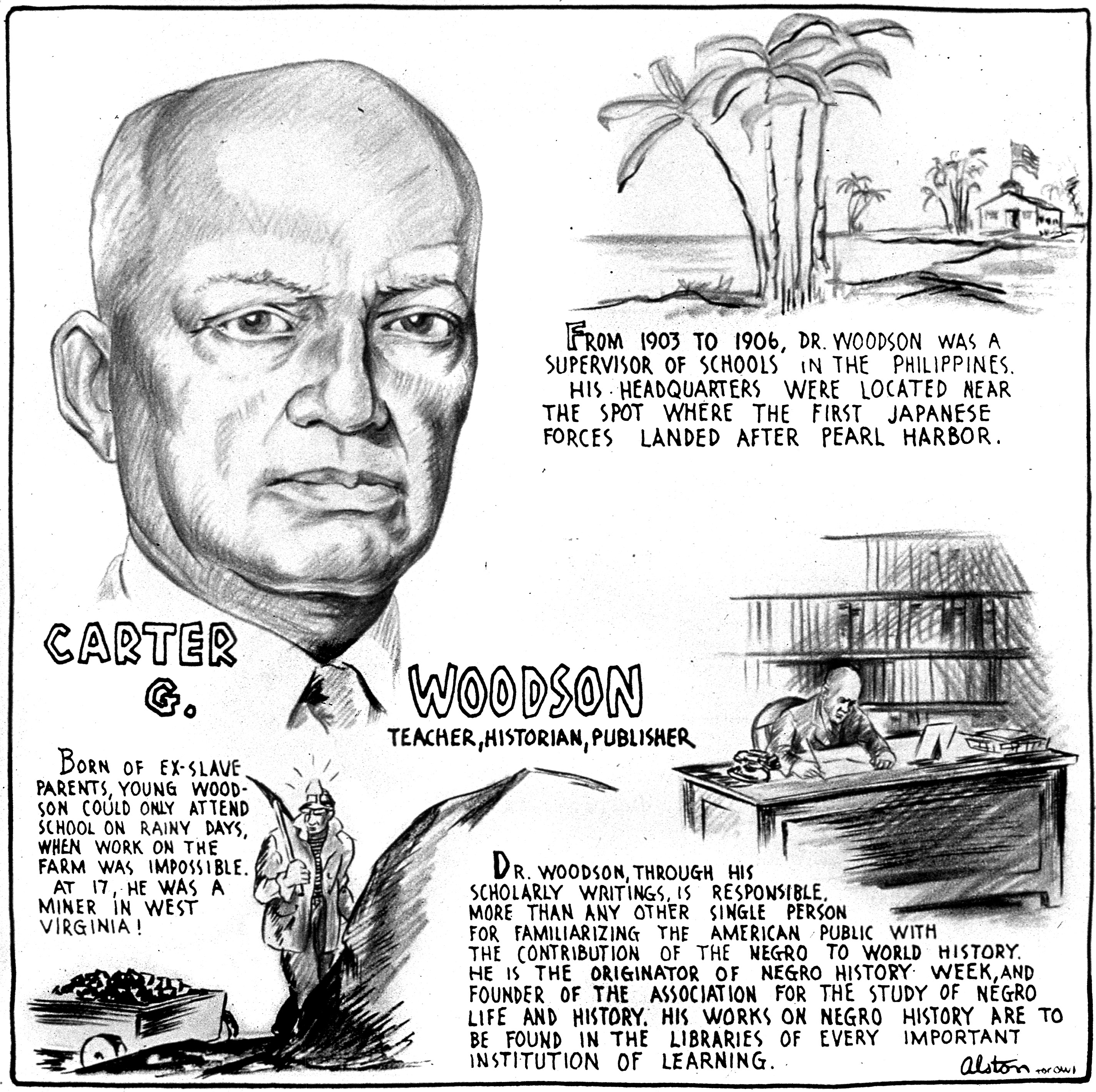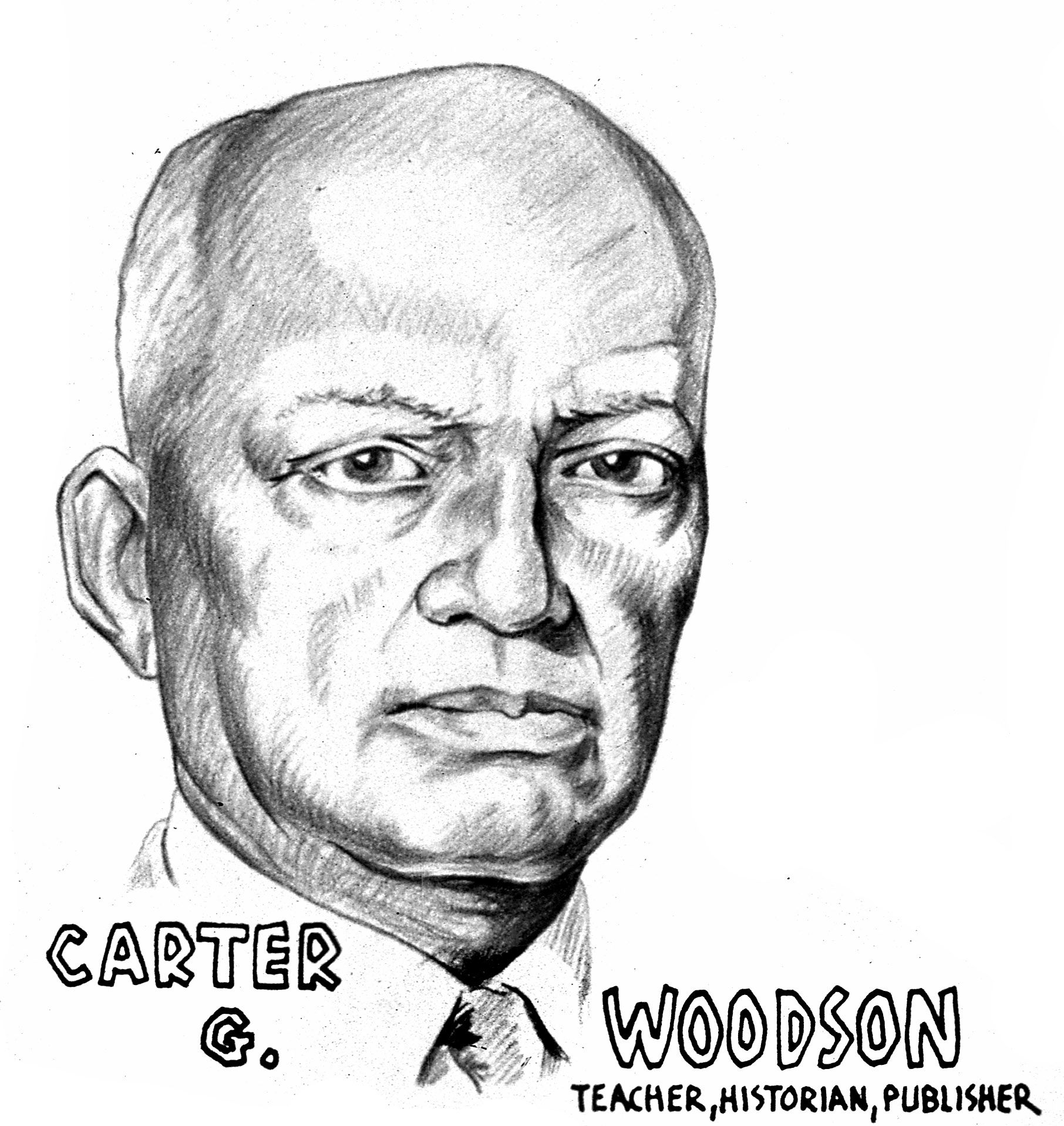 Carter G. Woodson
Teacher, Historian, Publisher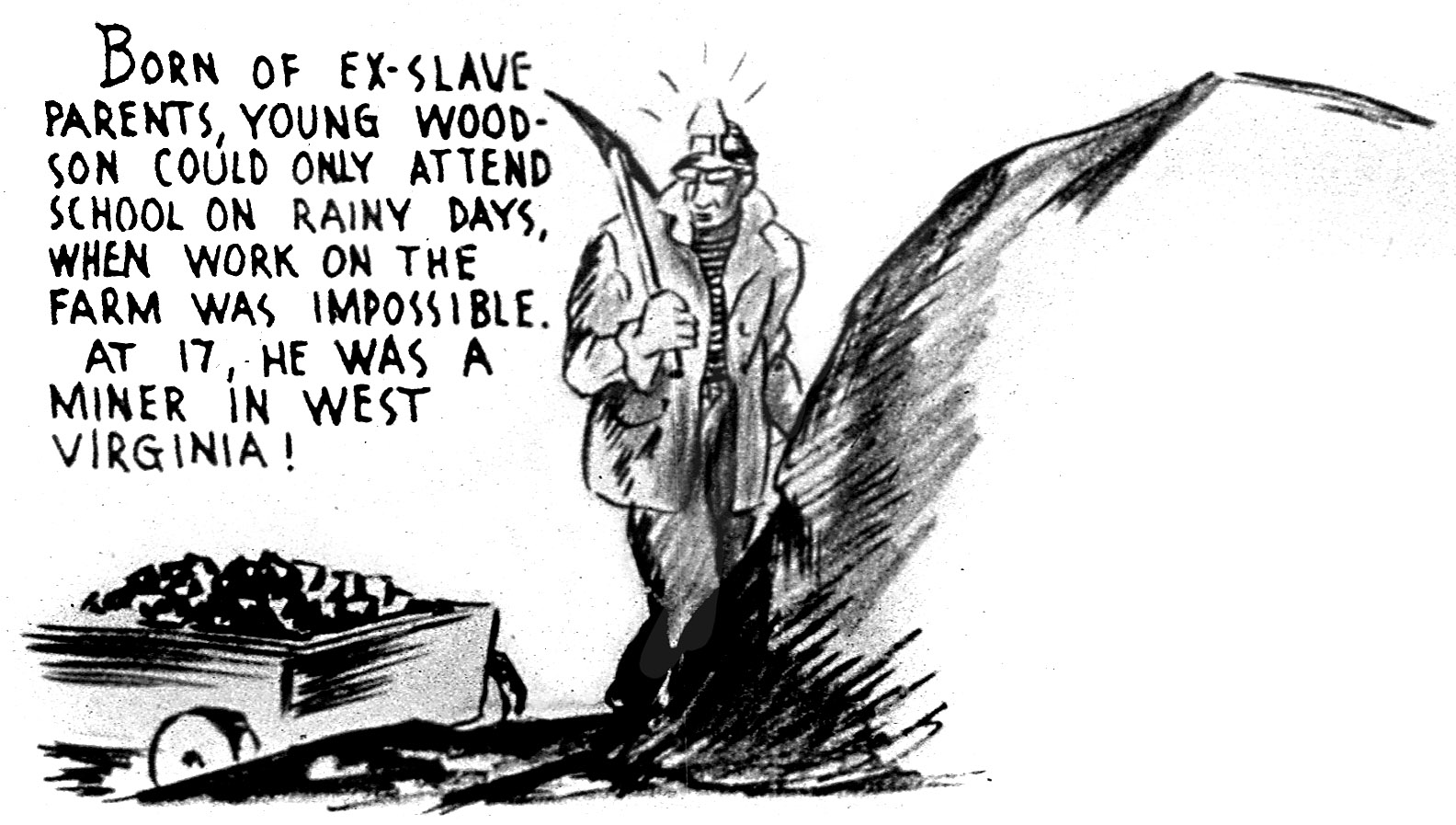 Born of ex-slave parents, young Woodson could only attend school on rainy days, when work on the farm was impossible.
At 17, he was a miner in West Virginia!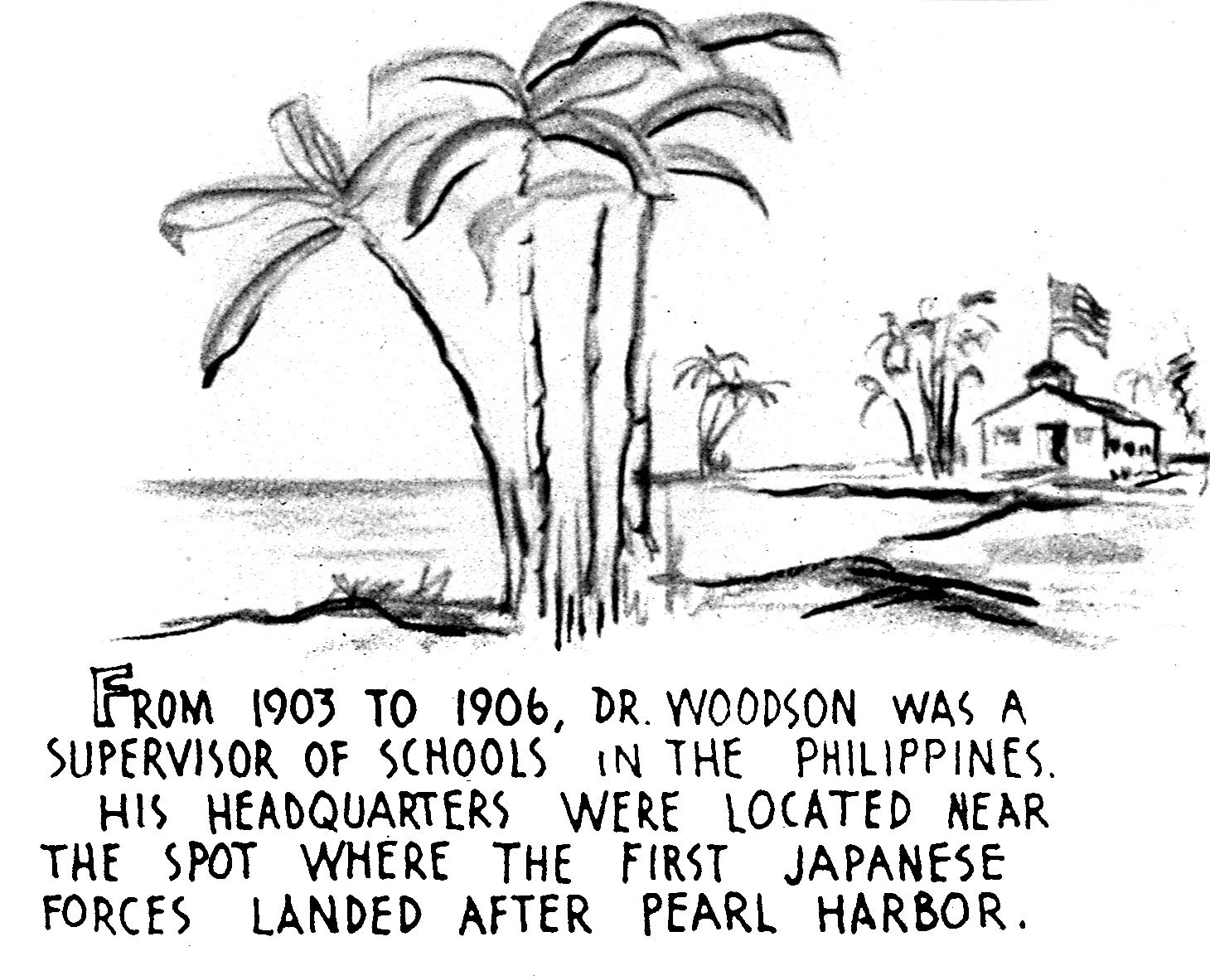 From 1903 to 1906, Dr. Woodson was a supervisor of schools in the philippines.
His headquarters were located near the spot where the first Japanese forces landed after Pearl Harbor.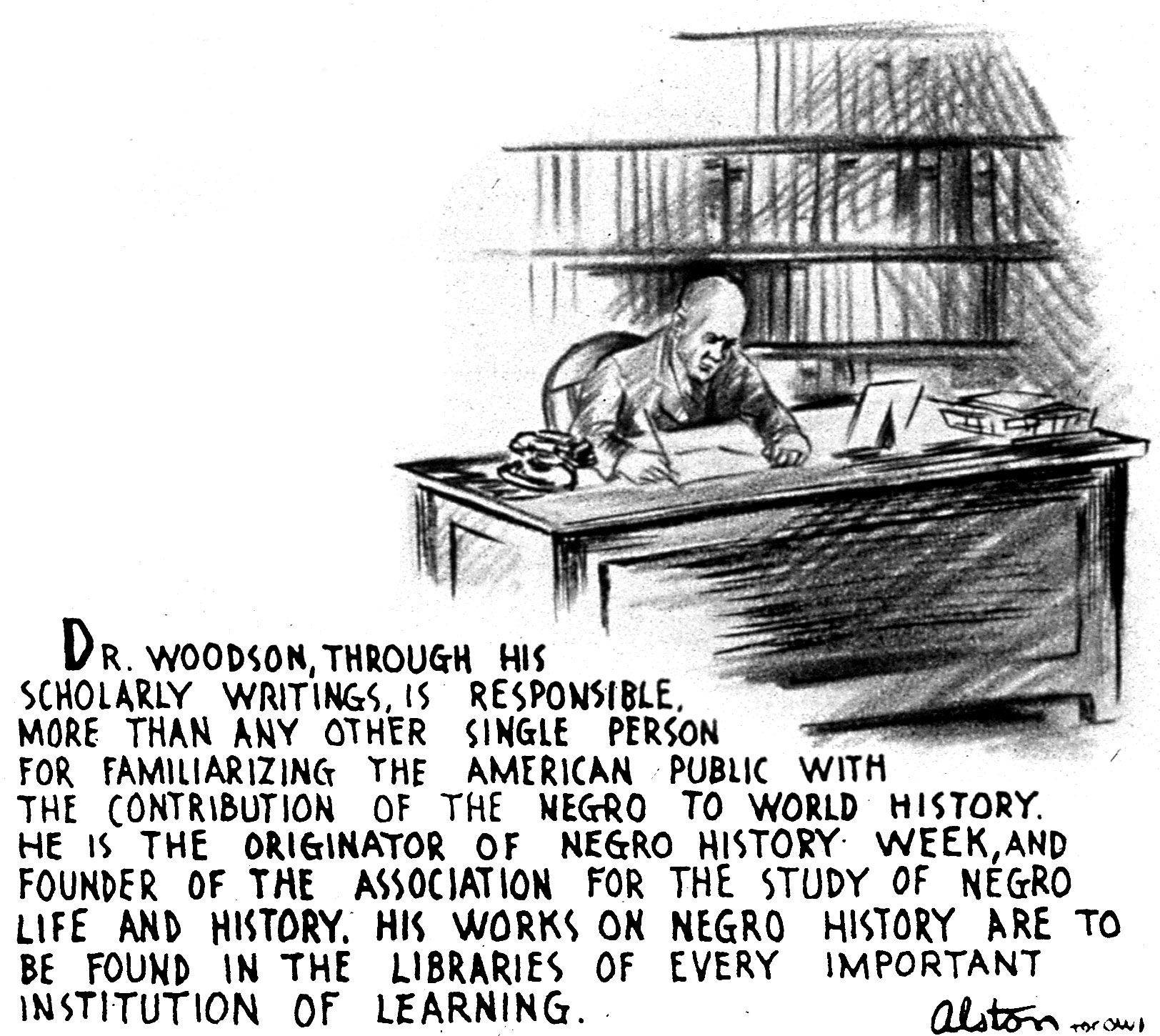 Dr. Woodson, through his scholarly writings, is responsible, more than any other single person for familiarizing the American public with the contribution of the negro to world history. He is the originator of Negro History Week, and founder of the Association for the Study of Negro History. His works on negro history are to be found in the libraries of every important institution of learning.
Carter G. Woodson, Teacher, Historian, Publisher, by Charles Henry Alston, National Archives Identifier: 535622 Local Identifier: 208-COM-78; Creator: Office for Emergency Management. Office of War Information. Domestic Operations Branch. News Bureau. 6/13/1942-9/15/1945.