Jefferson Davis
To invert this 1861 Trompe-l'œil, click on the picture, or here, to see the Jefferson Davis Returning from War or Jefferson Davis Going to War.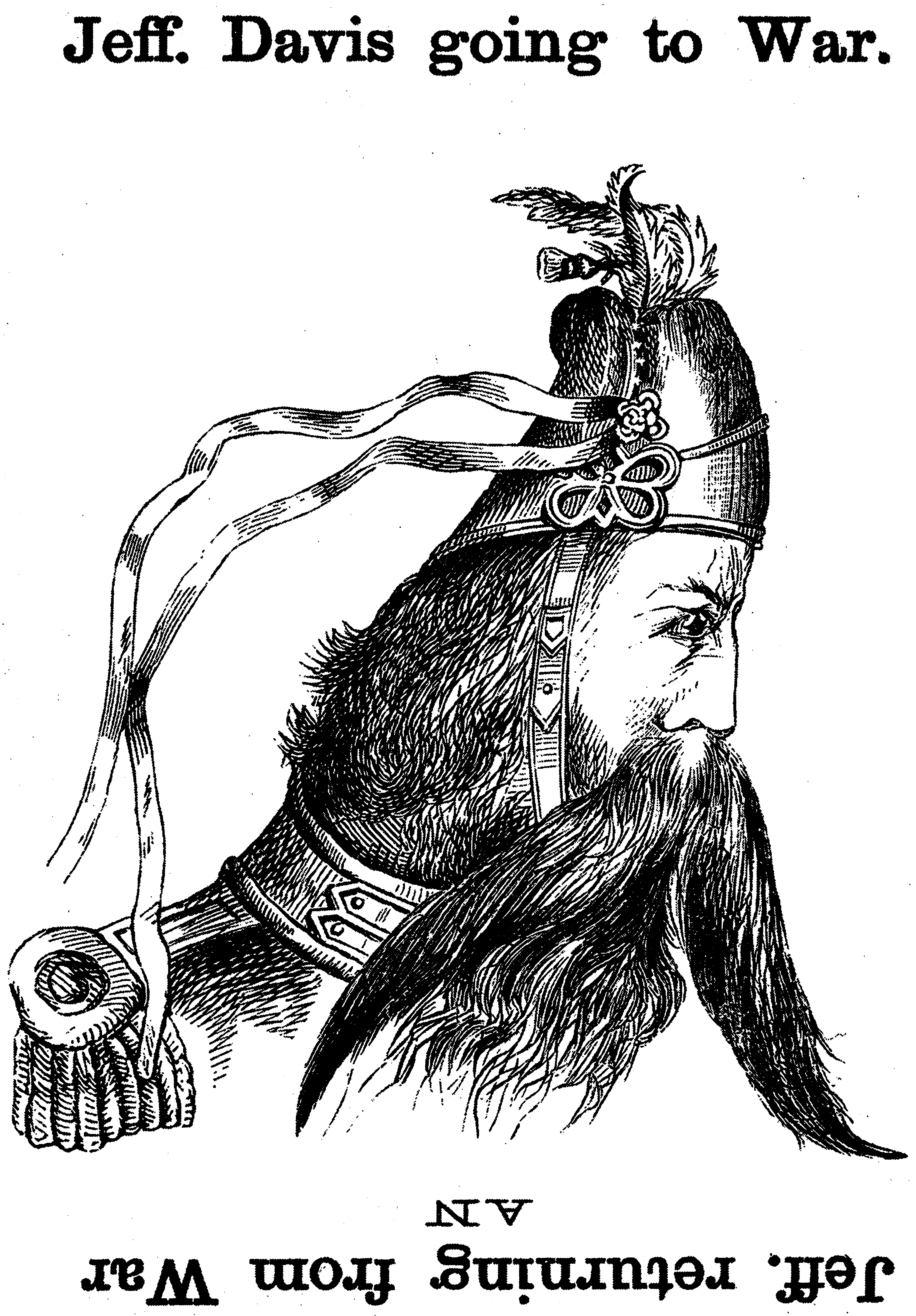 With lion heart and frantic mien,
The warrior seeks the battle scene.
To risk his precious blood and fight
For glory and his vaunted right.

Entered according to Act of Congress, in the year 1861, by E. Rogers, in the Clerk's Office of the District Court of the United States, in and for the Eastern District of Pennsylvania.
---
S. C. Upham, 310 Chestnut Street, Philadelphia.
---
The verses are from an 1864 rip-off of Rogers' idea by Edmund Burke Kellogg and Elijah Chapman Kellogg.